Find out why the study of psychology is so important and why it might be the field for you. (
more
)
The Inter-departmental Science Students Society held their Instructor Appreciation Night dinner. ISSS Instructor Awards are especially meaningful because instructors are nominated and selected by students. Of the 17 award winners, nine are from our department! They include Elena Nicoladis, Karsten Loepelmann, Blaine Mullins, Geoff Hollis, Taka Masuda, Crystal MacLellan, Michele Moscicki, Erik Faucher and Jessica Tomory.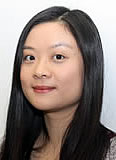 PhD student, Freya Fang, appeared on the
Global Morning Show
, with Harvey Krahn, discussing research regarding the mid-life crisis myth for which Freya did the analysis and was published as second author.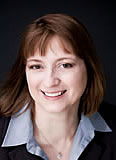 A 25-year longitudinal study by Nancy Galambos, Harvey Krahn (Sociology), Matt Johnson (Human Ecology) and their team is featured in Arts News titled "
Up, not down: the rise (and rise) of happiness
".