Gail Moroschan
Sessional Lecturer
Office: BS-P222B
Phone: 780-492-5689
Email: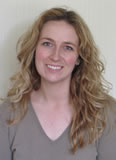 Teaching
Psyco 104 - Basic Psychological Processes
Psyco 105 - Individual and Social Behavior
Psyco 371 - The Neurobiology of Learning and Memory
Psyco 475 - Biological Bases of Behavior
Teaching Assistantships
Psyco 357 - Language Processing
Psyco 413 - Design and Analysis of Experiments in Psychology
Psyco 431 - Theory and Practice of Psychometrics
Psyco 458 - Advanced Topics in Cognition
Research Interests
Neurological foundations of language processing. Brain injury resulting in language deficits (aphasia). Phonological processing interactions with semantics (such as abstract vs. concrete concepts). Phonological influences on reading ability.
Selected Publications
Westbury, C., Shaoul, C., Moroschan, G., & Ramscar, M. (2016). Telling the world's least funny jokes: On the quantification of humor as entropy. Journal of Memory and Language, 86, 141-156.
Westbury, C. & Moroschan, G. (2009). Imageability x phonology interactions during lexical access: Effects of modality, phonological neighbourhood, and phonological processing efficiency. The Mental Lexicon, 4(1), 115-145.
Moroschan, G., Hurd, P.L., & Nicoladis, E. (2009). Sex differences in the use of indirect aggression in adult Canadians. Evolutionary Psychology, 7(2), 146-159.
Moroschan, G., Westbury, C., Clarke-Davidson, C. M., & Binder, J. R. (2008). Correlates of frontal lobe function: Verbal fluency, phonologicial load, and abstract word processing. Sixth International Conference on the Mental Lexicon, Banff, AB. October 10, 2008.
Moroschan, G. & Westbury, C. (2006). A picture is worth a thousand sounds?? Interactions of imageability and phonology in semantic tasks. The Mental Lexicon Conference, McGill University, Montreal, QC., October 10-13, 2006.
Awards and Recognition
Graduate Student Teaching Award, Faculty of Science, 2013
QEII Doctoral level Graduate Scholarship (2009/2010)
QEII Doctoral level Graduate Scholarship (2008/2009)
QEII Doctoral level Graduate Scholarship (2007/2008)
Provost Doctoral Entrance Award (2005-2007)