Matthew Russell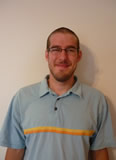 Teaching
Psyco 104 - Basic Psychological Processes
Psyco 241 - Social Psychology
Psyco 333 - Personality Theory
Psyco 377 - Human Neuropsychology
Research Interests
My research interests lay in the area of Personality and Cultural Neuroscience. Using cultural-cognitive ERP methods with various personality measures (i.e., cultural, well-being, and belief related), I am working to better understand how personality influences our experiences as individuals within cultures.
Selected Publications
Russell, M. J., Masuda, T., Hioki, K., & Singhal, A. (2015). Culture and Social Judgments: The Importance of Culture in Japanese and European Canadians' N400 and LPC processing of Face Lineup Emotion Judgments. Culture and Brain, 2, 131-147.
Li, L. M.W., Masuda, T., & Russell, M. (2014). Culture and decision making: Investigating cultural variations in the East Asian and North American online decision making processes. Asian Journal of Social Psychology, 18, 183-191.
Masuda, T., Li., L. M. W, & Russell, M. J. (In Press). Judging the world dialectically vs. non-dialectically: Cultural variations in online decision-making processes. In J. Spencer-Rodgers and K. Peng (Eds.) Untitled. Oxford University Press.
Masuda, T., Russell, M. J., Chen, Y.Y., Hioki, K., & Caplan, J. B. (2014). Cross-cultural N400s during a Foreground Background Episodic Memory Task: N400 Incongruity Effect in an Episodic Memory Task Reveals Different Strategies for Handling Irrelevant Contextual Information for Japanese than European Ca nadians. Cognitive Neuroscience, 5, 17-25.
Singhal, A., Shafer, A.T., Russell, M., Gibson, B., Wang, L., Vohra, S., & Dolcos, F. (2012). Electrophysiological Correlates of Fearful and Sad Distraction on Target Processing in Adolescents with Attention Deficit-Hyperactivity Symptoms and Affective Disorders. Frontiers in Integrative Neuroscience, 6:119, doi: 10.3389/fnint.2012.00119.