Shichen (Freya) Fang
Graduate Student
Area: Developmental Science
Supervisor: Nancy Galambos
Office: BS-P351
Phone: 780-492-0036
Email: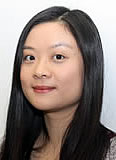 Teaching Assistantships
Psyco 223 - Lifespan Developmental Psychology
Psyco 305 - Motivation for Learning
Psyco 327 - Adolescent Development
Psyco 410 - Industrial Internship Practicum
Psyco 423 - Advanced Topics in Developmental Psychology
Research Interests
Trajectories and predictors of change in psychosocial development during the transition to adulthood; Between-persons differences and within-person changes in subjective maturity, as indicated by subjective age; Trajectories of happiness from late adolescence to adulthood, based on the Edmonton Transitions Study.
Selected Publications
Fang, S., & Galambos, N. L. (2015). Bottom dogs on campus: How subjective age and extrinsic self-esteem relate to affect and stress in first semester of university. Journal of Youth Studies, 18, 537-552.
Galambos, N. L., Fang, S., Krahn, H. J., Johnson, M. D., & Lachman, M. E. (2015). Up, not down: The age curve in happiness from early adulthood to midlife in two longitudinal studies. Developmental Psychology, 51, 1664-1671.
Awards and Recognition
Dr. Jane Silvius Graduate Scholarship in Child Development (2015)
International Society for the Study of Behavioural Development 2012 Graduate Scholarship at the University of Alberta (2014)
University of Alberta Doctoral Recruitment Scholarship (2014)