Academic Profiles
---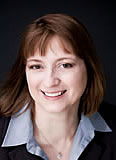 Teaching
Psyco 327 - Adolescent Development
Psyco 423 - Social Develoment in Adolescence and Emerging Adulthood
Psyco 502 - Professional and Ethical Issues
Psyco 521 - Psychology of Development
Research Interests
Mental Health Trajectories in the Transition to Adulthood; Relations with Parents from Adolescence through Emerging Adulthood; Sleep Behaviours and Psychosocial Functioning in University Students; Social Development from Adolescence to Middle Adulthood.
Selected Publications
Galambos, N.L., & Kotylak, L.A. (2012). Transformations in parent-child relationships from adolescence to adulthood. In B. Laursen & W.A. Collins (Eds.), Relationship pathways: From adolescence to young adulthood (pp. 23-42). Los Angeles: SAGE Publications.
Galambos, N.L., Howard, A.L., & Maggs, J.L. (2011). Rise and fall of sleep quantity and quality with student experiences across the first year of university. Journal of Research on Adolescence, 21, 342-349.
Galambos, N.L., & Krahn, H.J. (2008). Depression and anger trajectories during the transition to adulthood. Journal of Marriage and Family, 70, 15-27.
Galambos, N.L., & Martinez, M.L. (2007). Poised for emerging adulthood in Latin America: A pleasure for the privileged. Child Development Perspectives, 1, 109-114.
Galambos, N. L., Barker, E. T., & Krahn, H. J. (2006). Depression, self-esteem, and anger in emerging adulthood: Seven-year trajectories. Developmental Psychology, 42, 350-365.