Academic Profiles
---
Dallas Treit
Professor
Office: BS-P449
Phone: 780-492-7461
Email:
Weblinks: Homepage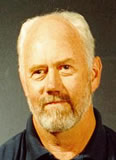 Teaching
Psyco 275 - Brain and Behavior
Psyco 478 - Behavior and Brain Chemistry
Psyco 505 - Neurobiology of Emotion
Research Interests
The neural mechanisms of anxiety.
Selected Publications
Yeung M, Treit DR (2012). The anxiolytic effects of somatostatin following intra-septal and intra-amygdalar microinfusions are reversed by the selective sst2 antagonist PRL2903. Pharmacology Biochemistry and Behavior 101: 88-92.
McEown K, Treit DR (2011). Mineralocorticoid receptors in the medial prefrontal cortex and hippocampus mediate rats unconditioned fear behavior. Hormones and Behavior 60: 581-588.
Yeung M, Treit DR, Dickson CT (2011). A Critical Test of the Hippocampal Theta Model of Anxiolytic Drug Action. Neuropharmacology 62 : 155-160
Yeung M, Engin E, Treit D. (2011). Anxiolytic-like effects of somatostatin isoforms SST 14 and SST 28 in two animal models (Rattus norvegicus) after intra-amygdalar and intra-septal microinfusions. Psychopharmacology 216, 557-567.
McEown, E., & Treit, D (2010). Inactivation of the dorsal or ventral hippocampus with muscimol differentially affects fear and memory. Brain Research 1353, 145-151.