Nancy Galambos
---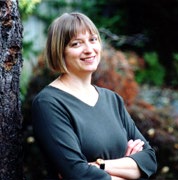 It is well-known that university students suffer from insufficient and irregular sleep. In a series of three studies conducted with Penn State University colleague, Dr. Jennifer Maggs, and graduate students, Andrea Dalton and Dayuma Vargas Lascano, Dr. Nancy Galambos has investigated sleep quantity (hours of sleep) and quality (disturbed sleep) in University of Alberta students. They have asked: How much and how well do university students sleep? How is sleep related to stress and mood, social behaviours, and academic effort and performance over time?
In Study 1, first-year students at the University of Alberta, fresh out of high school, completed web-based surveys on sleep, emotions, and activities every day for 14 days. They averaged about 7 hours and 37 minutes of sleep per night, but slept ½ hour less on nights preceding a test. More time spent studying and alcohol use interfered with nighttime sleep. A poor night's sleep was associated with increased negative mood, decreased studying time, and increased socializing the next day.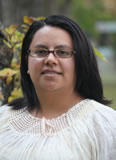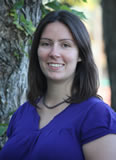 In Study 2, another group of University of Alberta students were tracked every month across their first year. Men averaged about 7 hours and 15 minutes of sleep, and women averaged about 6 ½ hours. In months when student stress and negative mood were higher, students slept less and their sleep was more disturbed (e.g., bad dreams). Sleep disturbances were also higher in students with financial stress. Spending a little time with friends improved their sleep.
Study 3 followed the students in Study 2 for four years. The results are just in: by their fourth year, women slept more than men, at 7 hours, and men averaged 6 hours 40 minutes of sleep. Sleeping was enhanced when students lived with their parents, reported lower levels of stress, and had strong social connections. Was sleeping related to academic performance? No. There was no relation between sleep and students' grade point average across four years.
Further Reading
Galambos, N. L., Dalton, A. L., & Maggs, J. L. (2009). Losing sleep over it: Daily variation in sleep quantity and quality in Canadian students' first semester of university. Journal of Research on Adolescence, 19, 741-761.
Galambos, N. L., Dalton, A. L., & Maggs, J. L. (in press). Rise and fall of sleep quantity and quality with student experiences across the first year of university. Journal of Research on Adolescence.